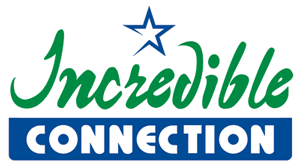 TurboCAD Deluxe 2D/3D Retail Boxed Product
TurboCAD Africa is happy to announce that we have partnered with leading consumer electronics and IT retailer, Incredible Connection, for the distribution and sale of a retail boxed version of TurboCAD Deluxe.
TurboCAD Deluxe retail boxed version will be available at selected Incredible Connection stores nationwide.
TurboCAD Deluxe is ready-to-use 2D drafting, 3D modeling, and rendering software. Easily adjust the interface for your level of experience to access hundreds of drawing, modification, dimensioning, and annotation tools. Quickly render designs for powerful presentation, share with AutoCAD and more.
TurboCAD Deluxe Retail Overview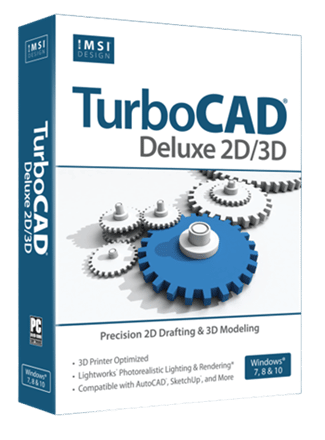 Already purchased your TurboCAD Deluxe retail version from Incredible Connection? Activate your product below!
Product Features
Complete 2D/3D Design Tools for drafting, modeling, modifying, dimensioning and annotation.
Easy to Learn and Use with set up wizards, context-sensitive help, snaps, alignment aids, and handle-based editing.
Improved Conceptual Selector Tool and New Timestamp for greater usability.
Design Director for object property management.
Easy 2D Drafting and Editing including New Centerline and Center Mark Tools.
Surface Modeling Tools like 2D/3D Booleans, extrude, revolve, sweeps, & more.
Architectural Design Tools including an Improved House Builder Wizard.
Photorealistic Rendering, materials, and lighting to create powerful presentations.
3D printing features with read/write of .STL files, surface simplification controls, and a 3D Print button for 3D Systems printers.
Excellent File Sharing with AutoCAD®2018 .DWG & .DXF, SketchUp .SKP, .TAP files for mobile & more!
Find your Incredible Connection store
TurboCAD Deluxe is available at selected Incredible stores nationwide. Find the nearest Incredible Connection store to your location below.
Can't find a participating Incredible Connection store near you? Contact us for more details.

Incredible Connection CRESTA
(011) 478 9000
(011) 478 9010
IC CRESTA, SHOP L306,
CNR BEYERS NAUDE
AND, JOHANNESBURG,
2194

Incredible Connection FOURWAYS
(011) 244 8500
IC FOURWAYS, SHOP G6B,
FOURWAYS CROSSING CENTRE,
JOHANNESBURG,
2191

Incredible Connection MENLYN
(012) 369 6480
(012) 369 6490
IC MENLYN, SHOP 34A,
CNR ATTERBURY AND MENLYN DRIVE, PRETORIA,
0047

Incredible Connection SANDTON
(011) 303 7600
(011) 303 7601
IC SANDTON, SHOP L330,
SANDTON CITY, SHOP MALL,
SANDTON,
2196

Incredible Connection CENTURION
(012) 683 9300
(012) 683 9311
IC CENTURION, SHOP 319,
CENTURION MALL,
PRETORIA,
0159

Incredible Connection EAST RAND

(011) 894 3666
(011) 897 4310
IC EAST RAND CROSSING,SHOP 04,
NORTH RAND ROAD,
JOHANNESBURG,
145

Incredible Connection CANAL WALK
(021) 528 3400
(021) 528 3410
IC CANAL WALK, SHOP 193LL,
CANAL WALK SHOPPING CENTRE,
CAPE TOWN,
7441

Incredible Connection GATEWAY
(031) 566 0760
(031) 566 0773
IC GATEWAY, F62/49,
CNR SUGAR CLOSE AND GATEWAY BOULEVARD, UMHLANGA,
4319

Incredible Connection PAVILLION
(031) 275 5600
(031) 275 5614
IC PAVILLION, SHOP 319,
PAVILLION SHOPPING MALL,
DURBAN,
3629

Incredible Connection PIETERMARITZBURG
(033) 264 9800
(033) 264 9810
IC PIETERMARITZBURG, SHOP 74,
LIBERTY MIDLANDS MALL,
PIETERMARITZBURG,
3201