TurboCAD Design Director
Want to streamline your work and enhance your productivity when you use TurboCAD? Who wouldn't?! One of the great ways to do this in TurboCAD (Pro Platinum, Expert, Civil, and Deluxe) is to use the Design Director Palette when creating your design. Suitable for both Mechanical and Architectural designs, the Design director includes tools for managing Layers, Work Planes, Views, Cameras, and Lighting.
Certainly the most powerful set of tools in the Design Director are those associated with Layers. These include Layer Filters, which allow for quick selection of all layers with multiple selection criterions, including selecting layers by line style, pen width, print style, and more. Layer management also includes Layer Sets, which let you change the visibility of large groups of layers with a single click. Both Layer Sets and Filters can even include layers within externally referenced files, such as a .SKP, .DWG, or another .TCW file. TurboCAD Layers and Layer Filters are AutoCAD compatible and in fact if you are familiar with AutoCAD's Design Center, the Design Director's layout and dialogs should be very familiar to you.
Layer filters are an efficient way to display just the part of the model you want. For example, if I want to show only the framing in a home design I've created, I can incorporate a filter for all of my framing Layers, then use the 'Select by' option to highlight only those layers.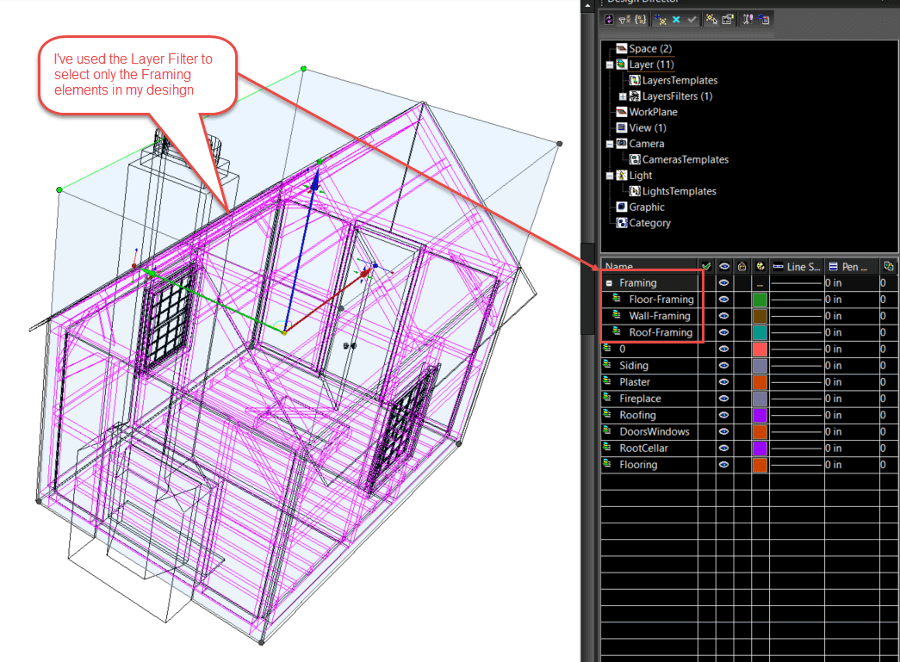 Other controls in the Design Director enable you to quickly optimize the visualization of your 3D design. These include Camera and Lighting controls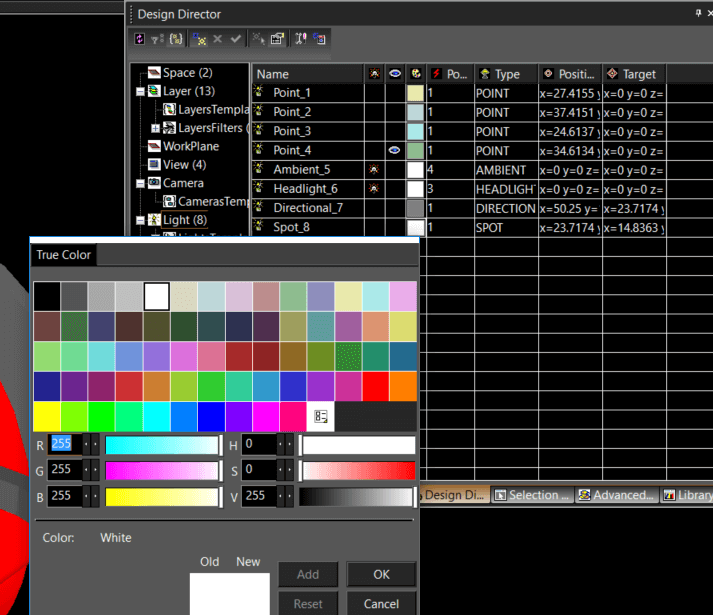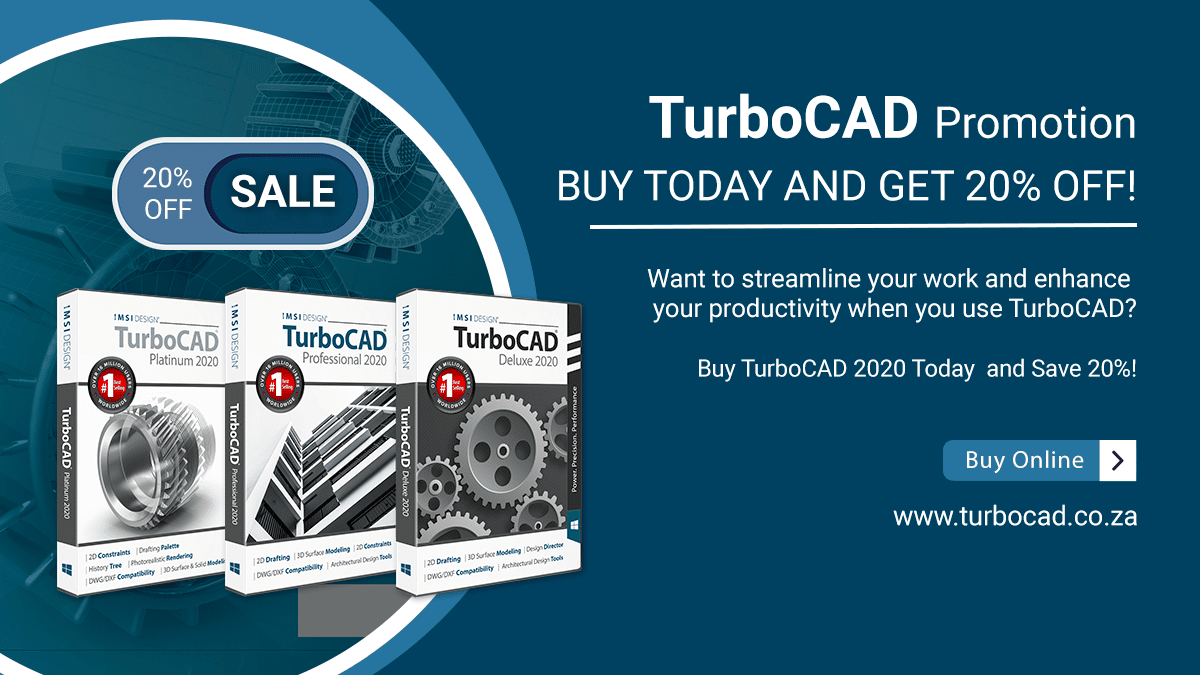 TurboCAD 2020 Software Titles
Buy TurboCAD 2020 Software Titles today and save 20%! Award winning CAD software now with more than 40 new & improved features.
Special promotional pricing only valid until 14 October 2020. Click on the link below to see product details for your coupon code!
New & Improved(*) Features
Platinum
Professional
Deluxe
Designer
Performance, User Interface and Usability
GDI Redraw and Selector Transformations speed acceleration*
✓
✓
✓
Repeat Last Command
✓
✓
✓
✓
Ribbon Interface – Dynamic resizing of Icons & descriptions; Large icon support*
✓
✓
✓
✓
2D Drafting and Editing
2D Edit Mode
✓
✓
Best Fit Circle and Line tools
✓
✓
✓
✓
Constraint Animation
✓
✓
✓
✓
Section Properties
✓
3D Modeling and Design
3D Printing Print Check and Repair Tools
✓
✓
✓
Covering
✓
Mass Properties
✓
Select Feature or Defeature a Part
✓
Rendering and Visualization
Flat Shot
✓
✓
Interoperability
AutoCAD DWG,DXF & SketchUP SKP – 2020 Import/Export Support*
✓
✓
✓
✓
Professional Mechanical CAD File Formats
✓
Contact Details:
TurboCAD Africa
Tel: 086 100 1277 | Email: info@turbocad.co.za
© 2020 TurboCAD Africa. All rights reserved. IMSI and TurboCAD are registered trademarks and/or trademarks of IMSI Design, LLC. AutoCAD is a registered trademark of Autodesk.  All other identifiable marks are the property of their respective owners.